Celebrating the UK's global student community, the #WeAreInternational campaign celebrates international students and the enormous contribution international students make to the UK. The #WeAreInternational campaign originated at the University of Sheffield in 2013 with the support of other universities and sector partners, to recognise and value the positive impact of international students and staff in UK universities.
The campaign has won a number of awards, including Best International Strategy from Times Higher Education, PIE News and the Guardian news agency. The campaign aims to Showcase the stories of international students to demonstrate how international partnerships benefit communities?across the UK.

The campaign also aims at connecting?students across the world?to forge lifelong connections – through friendship, research, work and volunteering to bring awareness of the importance of education. It is achieved by providing a platform for students to share their stories and sharing case studies from UK and hosting events to champion the campaign and get a buzz around international higher education.

In 2019, the UK Council for International Student Affairs (UKCISA) took over the reins of this award-winning campaign from the University of Sheffield and initiated a new International Student Ambassador Programme that empowers the UK's global student communities which has proven very successful. The first cohort of 10 international student ambassadors was announced in March 2020 and they have since been involved in many policy-influencing and strategic decision-making activities across the sector. This is a great opportunity for international students to be involved in and be a part of an exciting project which has already reformed and rebuilt the importance of international education and its lifelong benefits.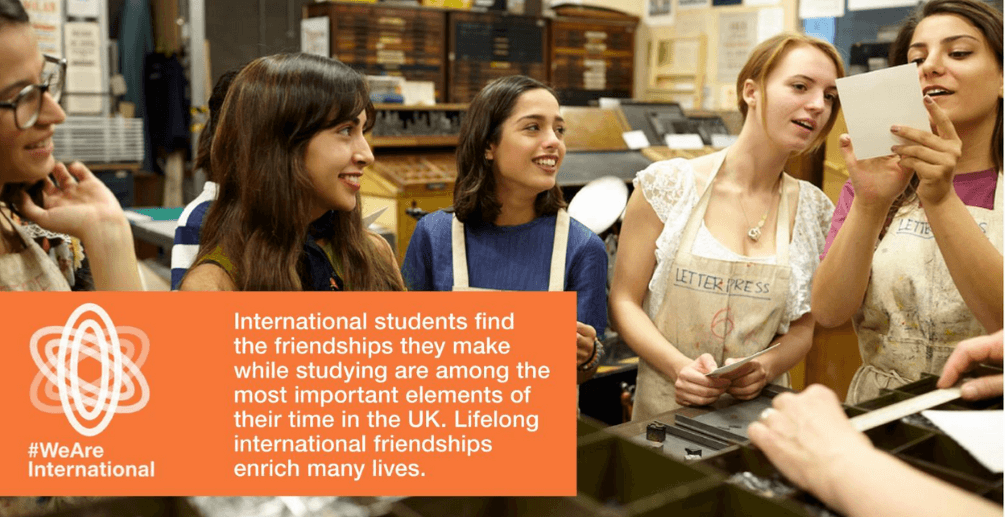 International students contribute £20bn to the UK economy each year. We aim to support this very important work by encouraging all our clients to engage with the campaign and promote awareness amongst our stakeholders. We encourage all our international students to take part in the campaign and its ambassador programme to drive the internationalization of higher education agenda. UKCISA aims to support #WeAreinternational to reach more international students across the sector; capturing and sharing the voices of students from schools, colleges, pathway providers and study abroad programmes as well as universities. Involving yourself in campaigns such as these will be a very nice addition to your CVs and helps immensely in your professional life too.

(Source: some of these contents have been imported from its original owner https://www.weareinternational.org.uk/)

For more information, please visit: https://www.weareinternational.org.uk/ .