UK Scholarships for Students
A UK degree does not come cheap even though affordable compared to many other countries such as USA, Australia and or Canada. We appreciate that studying in the UK can be an expensive investment for many but a degree from the UK will truly provide many folds on that investment. That's why there are so many UK scholarships that are open for eligible students from all across the globe. Are you looking for concrete information on postgraduate scholarships in the UK for international students? Then you have come to the best place!
Some scholarships are funded by the UK government, some by external organizations, and many by individual UK universities. Many UK universities often provide generous scholarships to self-funded international students as part of their admission to reduce students' financial burden and also to attract the brightest talent to the UK.
These UK university scholarships reward high achievement or support students with greater need and the best part is that the money doesn't need to be paid back! Some of the scholarships are country-based scholarships as part of increasing student representation in the campus and others based on previous academic excellence. However, every university have their own criterion for offering scholarships for international students to study in the UK.

Scholarships opportunities in the UK and other similar funding opportunities are highly sought-after and are competitive but with the right advice and guidance from Student Connect, we will maximize your chances of obtaining scholarships for masters in the UK for international students with our partners.
May 2021 Individual University Scholarships
Coventry University
Up to £1,500

About the Award
Coventry University encourages ambitious students from selected territories to study with them. We know how much the costs of tuition fees, living expenses and accommodation are in real terms.
This award is worth £1,500 to each successful applicant who enrols in May 2021 at Coventry University, CU Coventry or CU Scarborough. Please note that this award is only available once you have successfully completed the enrolment process for May 2021
Eligibility
You will be automatically considered for this award if you hold a conditional offer for an undergraduate bachelor's or postgraduate master's course. You must successfully enrol for the May 2021 intake to receive the award. This award is also applicable to pathway students who are studying preparatory courses currently. You do not need to fill out a separate application form for this award.

In addition, you must:
Be self-funded and paying international tuition fees. e
Have made a total cleared payment of £8,000 by Saturday 01 May 17:00 (GMT) against your first year of tuition fees.
Hold a conditional offer for a qualifying course before the deadline.
Be a national of, and living in, one of these territories: Bangladesh, Botswana, Brazil, Cameroon, Colombia, Congo, Egypt, Ethiopia, Ghana, Kazakhstan, Malawi, Malaysia, Mexico, Morocco, Myanmar, Namibia, Nepal, Nigeria, Pakistan, Philippines, South Africa, Sri Lanka, Taiwan, Tanzania, Tunisia, Turkey, Uganda, Ukraine, Vietnam, Zambia, Zimbabwe.
You should be prepared to represent Coventry University as a student advocate alongside your studies. You may be asked to help us by providing promotional information, which may include contributing to a blog, videos and interviews.

Further Information
You cannot combine this award with any other Coventry University scholarship or discount. If you were eligible for two scholarships or discounts, we will award you the one that has the greatest benefit to you.
Coventry University has sole discretion to assign, vary or withdraw this award.
This award excludes sponsorship students and returning students in the second or third year of the same course.
Northumbria University London
Up to £5500

About the Award
Students from South Asia is eligible for awards up to £5500 of their fees depending on your nationality and courses. Please check with a member of staff on your eligibility.
University of Ulster Birmingham and London
Up to £4000

About the Award
Up to £2000 for one year course and £4000 for 2 years courses. The scholarships vary for different nationalities and courses. Please check with a member of staff on your eligibility.

In addition to the above, all international fee-paying students get an early payment discount of up to £500when full fees are paid on or before enrolment. £500 can go a long way in the UK for an international student including living expenses or paying rent using this money since you must pay the full fee anyway at some point. We encourage the students
Government Scholarships
These scholarships are mostly closed for 2021 intake; however, they will soon be opened for 2022 intake and now is a good time to apply for these.
British Chevening Scholarships – Chevening is the UK government's international awards programme aimed at developing global leaders to pursue one-year master's degrees in the UK Since 1983, over 50,000 professionals have studied in the UK through this reputed scholarship and have made a positive difference in the world. Chevening offers a unique opportunity for future leaders, innovators, influencers, and decision-makers from diverse backgrounds to develop professionally and academically, network extensively with colleagues from all over the world. It allows individuals to experience UK culture, and build lasting positive relationships with the UK. The scholars often make a positive contribution to internationalization of higher education thus making it a very competitive award to receive. As part of an effort to bring professionals, who have already displayed outstanding leadership talents, to study in the UK, this award will provide you the opportunity to study in the UK free of cost with tuition fee and maintenance covered.
Funding: Full tuition fee waiver at your chosen university, Maintenace money every month, return flight tickets, visa costs, arrival and departure allowance, travel top up allowance.

The award closes very early before September intakes (2021 scholarships are now closed) and must apply in advance. To apply for September 2022 intake, please visit UK Chevening. Scholarship
Criterion: Whilst there is no 'typical' Chevening Scholar, those who have won the award in the past have demonstrated persuasive passion, ideas, and influence to provide the solutions and leadership needed to create a better future.

In addition to the above you must be:
Be a citizen of a Chevening-eligible country or territory.
Return to your country of citizenship for a minimum of two years after your award has ended. This means you can avail the Post Study Work visa and work in the UK for 2 years.
Have completed all components of an undergraduate degree that will enable you to gain entry onto a postgraduate programme at a UK university by the time you submit your application. This is typically equivalent to an upper second-class 2:1 honour degree in the UK but may be different depending on your course and university choice.
Have at least two years (equivalent to 2,800 hours) of work experience.
Apply to three different eligible UK university courses and have received an unconditional offer from one of these choices by 15 July 2021.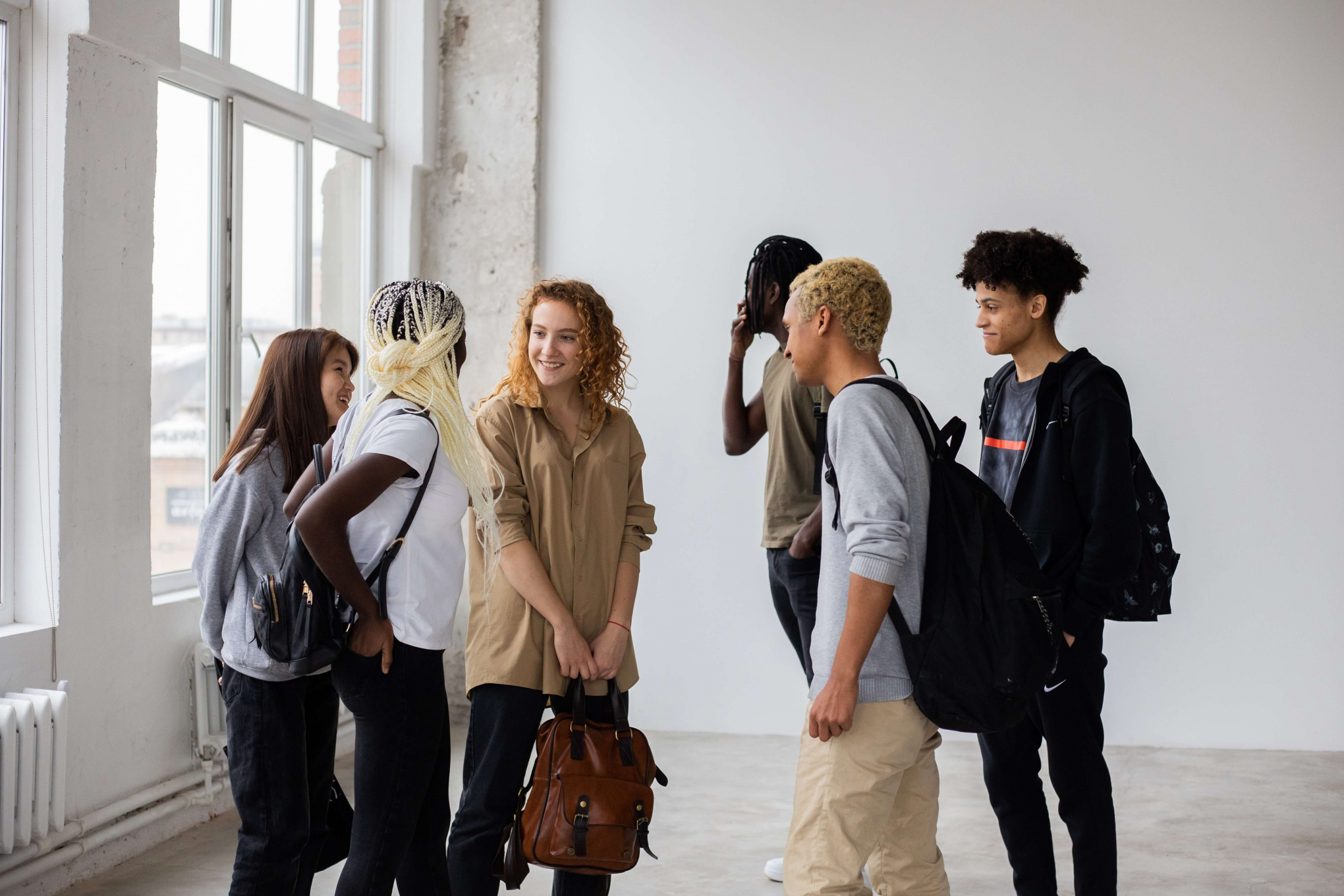 Commonwealth Scholarships for Developing Commonwealth Countries
The Commonwealth Scholarship and Fellowship Plan (CSFP) is one of the largest and most prestigious international scholarship schemes in the world funded by the UK government. Since it was established in 1959, over 30,000 individuals have held a Commonwealth Scholarship or Fellowship – 28,500 of them were funded by the scheme. The CSC awards around 700 scholarships and fellowships for postgraduate study and professional development to Commonwealth citizens each year.

Commonwealth Master's Scholarships are for candidates from eligible low- and middle-income Commonwealth countries, to undertake full-time taught Master's/ PhD study at a UK university. There are different agendas under this scholarship including distance learning and shared scholarships.

The Scholarships aims to promote following gobal development themes in science and technology for development, strengthening health systems and capacity, promoting global prosperity, strengthening global peace, security and governance, Strengthening resilience and response to crises and Access, inclusion and opportunity.
Criterion: The scholarship authorities aim to identify talented individuals who have the potential to make change in their communities and countries through developmental activities. Recipients of this award are high-quality postgraduate students who have the potential to enhance the development of their home countries with the knowledge and leadership skills they acquire.
The award closes very early before September intakes (2021 scholarships are now closed) and must apply in advance. To apply for September 2022 intake, please visit: UK Commonwealth Scholarships
Criterion: The scholarship authorities aim to identify talented individuals who have the potential to make change in their communities and countries through developmental activities. Recipients of this award are high-quality postgraduate students who have the potential to enhance the development of their home countries with the knowledge and leadership skills they acquire.
Eligibility:
To apply for these scholarships, you must:
Be a citizen of or have been granted refugee status by an eligible Commonwealth country, or be a British Protected Person Be permanently resident in an eligible Commonwealth country.
Be available to start your academic studies in the UK by the start of the UK academic year in September 2021.
By September 2021, hold a first degree of at least upper second class (2:1) honours standard, or a second-class degree (2:2) and a relevant postgraduate qualification (a Master's degree).
Have provided all supporting documentation in the required format.
Not be able to afford to study in the UK without this scholarship.
Commonwealth Shared Scholarship Scheme at UK Universities
The Commonwealth Shared Scholarships scheme is for candidates from the least developed Commonwealth countries who want to pursue a master's study on specific programmes.
These scholarships are offered to those who will study in areas such as developing technology and health systems, strengthening crisis response and promoting global peace, prosperity and security.
Marshall Scholarships
The Marshall Scholarship is a scholarship programme for postgraduate scholars from the US to study for a graduate degree in the UK. Candidates must show academic merit and leadership or ambassadorial potential to be considered for the scholarship.
GREAT Scholarships
GREAT Scholarships are offered to students from 14 select countries, allowing them to study a wide range of one-year taught postgraduate programmes. The scholarship is offered through a partnership between the British government and participating universities.
The fourteen countries eligible for GREAT Scholarships are China, India, Pakistan, Bangladesh, Vietnam, Indonesia, Malaysia, Thailand, Egypt, Turkey, Ghana, Kenya, Nigeria and Mexico.
University-Specific Scholarships: Merit and Regional
Apart from government-funded scholarships, international students can apply for other scholarship opportunities, such as those specific to their country or the educational institution they want to attend in the UK. There are merit-based scholarships, which is solely given based on your previous academic achievements. For example, if you obtained a first class in your undergraduate degree, you will most likely be eligible for some of the Merit scholarships which universities advertise. These may be ranging from £1000 up to £10,000 or even 50% of the tuition fee and in some cases 100% scholarship.
Universities also provide regional or nationality scholarships simply because of where you come from, for example, Bangladesh students may get country scholarships to encourage more diversity in the university campus.
Most universities in the UK, including the top ones, offer scholarships for international students. From Cardiff University's Vice-Chancellor's International Scholarship for those who want to study in Wales to the University of Oxford's Reach Oxford Scholarship for students from low-income countries, there are plenty of international scholarships in the region.
Applying to University
Key essential to securing admission into a reputed university of your choice is adequate planning and preparation. We at Student Connect are committed to provide you with end-to-end guidance and assistance to ensure that you have a smooth and hassle-free application process. Our team of highly experienced counsellors, with over a combined experience of over 30 years, will provide valuable guidance and assistance regarding university selection, criteria for selection, application process, financials etc.
Are you ready to start building your future?
Contact our admission counseller and get a free consultation.