Why Choose the UK for Study?
The UK has produced some of the most important minds in history and is continuing to do so today. A UK education opens doors, wherever you go in the world due its reputation, quality and alumnae every corner of the world. There are number of reasons why UK stills stand to be a top study destination and it attracts.
We have put together a top 11 reasons we see to be the most attractive reasons to consider a UK degree. In 2021 the Times Higher Education World Rankings honoured the UK higher education with two of the world's top ten universities, including the world's top university – the University of Oxford . This high quality can be found right across the country, with seven of the top 50, and 26 of the top 200 universities found in the UK.
Reasons Why Studying in the UK is So Popular
There are many good reasons why the best and brightest international students choose to pursue degrees in the UK, including:
The impressive number of worldwide top 10 universities, including Oxford, Cambridge, Imperial College London and University College London.
World-class facilities ranging from stunning centuries' old libraries to state-of-the-art laboratories, leading-edge media centres, first-class digital infrastructure and more.
An unmatched academic tradition exemplified by the extraordinary contributions from people like Isaac Newton, Stephen Hawking, Alan Turing, Tim Berners-Lee and literally scores of Nobel Prize winners.
The depth of history on display around virtually every turn. Few places on earth offer visitors - including visiting students - a richer tapestry of art and historical architecture than the UK.
The fact that the leading capitals of Europe are only a couple of hours away by air. If you are looking for the ideal base from which to indulge in European culture and traditions, the UK is the place.
Work placements and internship opportunities with most courses you apply making you job ready
Two- or three-year post study work visa after you complete your course
Opportunity to obtain Work visa / Set up your own business and make your UK your permanent home.
Top Ranking Universities
UK is home to some of the world's leading Universities and continues to top the list of several prestigious world rankings conducted by independent organizations every year. Home to some of the world's oldest and most prestigious universities like Oxford and Cambridge University, the UK has been a torchbearer of international education in the global map. It boasts of producing some of the best and the brightest minds in the fields of Arts, Science and Commerce. Universities in the UK with their accumulated years of experience in hosting generations of international students are an ideal choice for students from more than 100 countries. There are more than 395 best-in class universities in the UK offering more than 50,000 courses, in more than 25 subject areas (UCAS, 2021).

Times Higher Education World Rankings (2021) echoes the sentiments of thousands of students who choose to pursue their higher education in the UK - With two of the Top 10, seven of the top 50, and 26 of the top 200 universities in the world are located in the UK.

Enrolling in one of the top-ranked universities that imparts globally recognized degrees improves your chances of employability and accelerates your professional growth.
The Lure of Practical Learning
Practical learning is an important component of the UK educational experience. Student field trips, internships, and semesters spent studying abroad provide students with the type of well-rounded education that cannot be achieved solely through classroom work. Educational sojourns also provide the international student with invaluable opportunities to socialise and build personal relationships that will last a lifetime.
Outstanding Student Support
Few nations on earth provide the depth and quality of support for international students as the UK. Organisations like Student Connect provide international students with end-to-end support services starting with Student Visa assistance and continuing on through graduate and post-graduate studies. In addition, international students in need of assistance with housing, academics, healthcare, safety or other issues will find university Student Unions to be an invaluable resource.
Studying in the UK is a once-in-a-lifetime opportunity to indulge in world-class academic and practical experiences the likes of which are not available anywhere else. To learn more, contact Student Connect today.
Experience True Multiculturism
UK prides itself for its rich cultural diversity, with its trademark multiculturalism paving way for modernization and socio-economic growth. The socio-cultural landscape of UK has been shaped by its diverse range of population belonging to different racial, ethnic, religious, linguistic, and ethnic affiliations. Thus, pursuing your higher education in UK will give you the opportunity to experience what multiculturalism truly is!

The vibrant integration of a multitude of cultures across UK promotes a sense of inclusivity, community, and belongingness, and therefore has been chosen as their second homes by students worldwide.

The confluence of diverse art, history, music, literature, cuisines, festivals, and way of life have shaped the UK into one of the greatest cosmopolitan cities in the world. University's Student Societies provides a wonderful scope for international students to actively engage in cultural activities and benefit from its cultural diversity.
Financial Assistance
The UK govt. along with several Universities offers financial assistants to international students in the form of scholarships, grants, bursaries, fellowships, financial awards and loans. If you have a dream and a determination to pursue your higher education in the UK, then you can choose from a wide range of financial assistance options available to you, based on your eligibility.

Government funded Global UK scholarships (British Chevening Scholarships, Commonwealth Scholarships for Developing Commonwealth Countries, GREAT Scholarships, British Council Scholarships for Women in STEM) , Non-Government Scholarships for International Students (Royal Society Grants, CastleSmart Scholarship , Euraxess UK ) along with country specific scholarships and University funded financial rewards (British Council , 2021) have helped in the successful realization of the academic pursuits of thousands of international students.

Easy payment of tuition fees, availability of low-interest education loans, and discount options are a few other options that can be availed. With a wide variety of financial assistance and comparatively low education fees, UK continues to remain the most favourite higher education hub for international students.
Customize you Courses
Universities in the UK gives you a unique opportunity to tailor your courses based on your interests and aptitude. So, if you have diverse interests like science and music, or commerce and literature or even Psychology and Business, then you do not have to choose between your favourites.

Unlike other countries where universities offer a standard course templates for students to choose from and offers no flexibility, universities in the UK enables you to blend academic and vocational courses. You can include specialized modules in your degree and shape your unique career graph. Therefore, choosing a university in the UK opens up a world of limitless possibilities for you.
Research-Driven Study
At the UK, some of the world's leading academicians and experts train the brightest minds to undertake some of the most pathbreaking research and contribute to new discoveries. Universities in the UK undertakes 5 per cent of the world's scientific research and produces 14 per cent of the world's most frequently cited papers.

The Educational framework is modelled to encourage not just academic excellence but also non-academic pursuits. Expert guidance from faculty and industry stalwarts along with hands-on practical work experience enhances the learning experience for international students in the UK.
Adapting to the New Normal
In a post Covid world, Universities in the UK have been at the foremost while adapting to the new normal. Flexibility in terms of learning options, revised assessment frameworks and enablement of high-tech digital platforms have ensured that learning continues, uninterruptedly!

As the world goes virtual, universities in the UK have redesigned their digital space to ensure that learning disruption is minimal. If you do not want the global pandemic to hamper your career progression, choosing UK as your higher education destination can be the safest bet.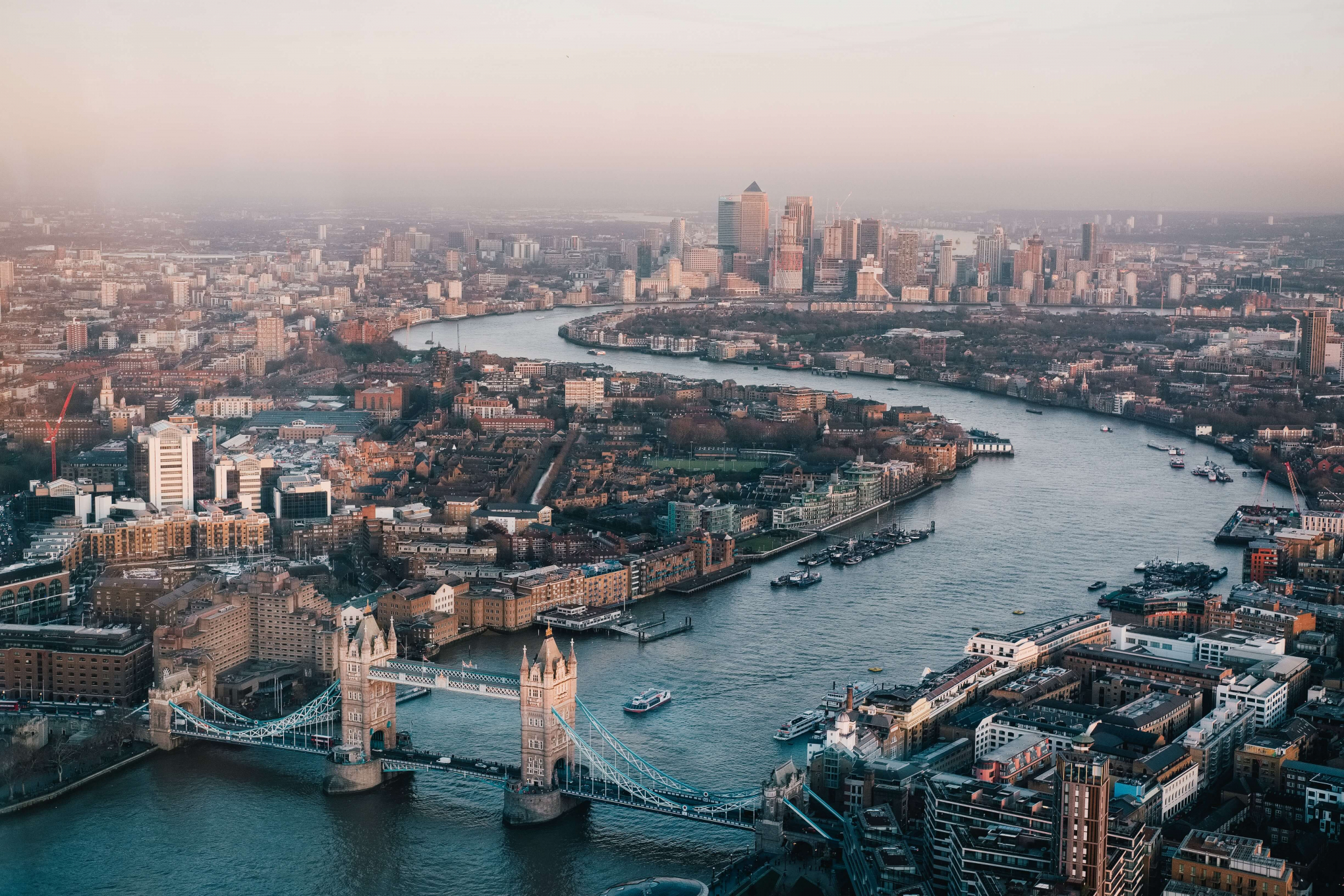 Earn-As-You-Study
One of the greatest advantages of pursuing your higher education in the UK is the option to pursue a part-time job while studying. So, even if you are on a Student Visa, you have the choice to work part-time, within or outside the University. Zero-hour contracts provides maximum flexibility to students in terms of time and engagement. While you have the option to earn while studying, you also have the choice to decide when and how!

Most international students find employment in the food and beverage industry, retail or automobile stores etc. The UK government protects the rights of part-time student employees under its Employment Rights (Gov.UK). International students can also apply for student jobs which offers both professional work experience as well as financial rewards. Affordable tuition fees, wide range of financial assistance and availability of part-time work makes UK one of the highly sought-after countries for higher education.
Shorter Course Duration
A full time undergraduate degree in the UK can be completed in 3 years and a postgraduate degree usually takes 1 year. This is in sharp contrast to degrees offered by universities from other countries, where an undergraduate and postgraduate degree duration is 4 years and 2 years respectively. Thus, pursuing a degree in the UK would help you graduate sooner, and get employed earlier then your contemporaries graduating from other countries.

Apart from saving time, you also save an additional year's educational and living expenses if you opt to pursue your higher education in the UK. Additionally, some universities like Birmingham City University, Northumbria University, Leeds Trinity University, Middlesex University, University of Gloucestershire, Staffordshire University offers two-year fast track degrees. The two-year degrees provide the same level of academic content as traditional 3-year degree programmes and offers you the added advantage to kickstart your professional career a year sooner!!!

The educational expenses for undergraduate and postgraduate programs in the UK vary based on the type of program, location, university amongst others. As per visa requirements, if you plan to pursue a program in London, you must have access to £1,265 per month. So, opting for a degree in the UK could help you save not just one year of your time but also a whopping £15,180!
Post Study Work Visa
The UK has been the global pioneer of quality education, imparting research driven, quality and affordable education since centuries. Living up to its rich legacy, it continues to welcome the best and the brightest international talent. So, if you are an international student with a valid UK immigration student status and have successfully completed a course of study (undergraduate or above) at an UK Higher Education Provider approved institution, then you can apply for visa through the Graduate Route.

The new Graduate Immigration Route will be launched in the summer of 2021 and would provide eligible international students to work, or look for work, for two years post completion of their studies. Also popularly referred to as the Post-Study Work visa', the new Graduate route launched for the 2020/21 intake of students to UK universities, allows students to switch onto skilled work visa after two years, if they find a job which meets the skill requirement of the route. The Graduate route, therefore, opens avenues for international students to collaborate with the best industry experts and gain relevant skills and expertise for a successful professional career.

As one of the leading scientifically research driven nation in the world and a world-leader in the STEM (Science, Technology, Engineering and Mathematics) sector, the UK govt announced the creation of a Fastrack visa route for scientists. Proposals to remove the limit on PhD students moving into the skilled work visa route would further enable international students an opportunity to collaborate, work and develop with some of the best scientific minds in the world.
Health and Well-being
The health and safety of international students in the UK is a shared responsibility and a high priority for the government of UK along with the colleges and universities. As an international student, you can gain yearly access to the healthcare

service provided by one of the best healthcare systems in the world, the National Health Service (NHS). At a yearly expense of 470 pounds, you are eligible to free medical treatment including emergency care. International students do not have to avail any private health insurance, as healthcare support is easily available and accessible through the NHS. Most universities in the UK recommends you to register with a GP (general practitioner) upon your arrival to the UK. Specialized care is also available, as needed.

Post Covid-19, things have transformed and how!!! However, universities across UK have ensured that there is minimal or no disruption to imparting of education, while ensuring high priority to the health and safety concerns of its students. The NHS also provides free treatment for people infected with Coronavirus (COVID-19). Therefore, international students whose immigration permission has not expired and who have paid the immigration health surcharge are entitled to free NHS treatment.

As more and more international students move to the UK for higher education, the universities along with the government have designed initiatives to address the mental health concerns of the students. As students try to cope to a new way of life, and adapt to the new, universities ensure that the transition is smooth, and help is always at hand. Most universities offer mental health support and general welfare support through student welfare officers, international student officers or the student's union. Awareness sessions are also regularly conducted.
Safety is a High Priority
Low crime rates, stringent law system and an efficient police force ensure that international students feel not just safe but also at home in the UK. Most universities have their independent security system and follows standard protocols to ensure student safety both on-and off-campus.
Transform Your Career with a UK Degree
As mentioned above, one of the biggest reasons why you should choose the UK for study is to get a degree from some of the world's top-ranked universities. Education from these universities in the UK can transform your career in many ways.
The quality of education from UK universities is world-renowned. These institutions are recognised for honing and producing some of the most brilliant minds in the world. As such, it is known that a UK education will give an individual the right qualifications for the career they want to pursue.
And it's true. When you choose to study at a UK university, you'll find that you will be supported by imaginative and ambitious thinking. You will learn to develop your ideas and hone your critical thinking skills to stand out among others.
Gain Professional Skills
One of the primary benefits of studying in the UK is that education is not confined to the classroom. Prestigious universities often have ties to different industries so that you can keep up with your industry's latest practices and demands.
You'll also have a chance to apply what you've studied in real situations with tailored internships and work placements. With a fully-assessed work placement, you will develop different professional skills, from problem-solving and leadership to collaboration and proper time management.
Get Global Qualifications & Boost Employability
Some of the most celebrated figures in critical industries, such as sciences, engineering, politics and arts and literature, came from universities in the UK. This is proof that a UK education can boost your employability.
When you get your degree from an educational institution in the UK, you can have many career paths to follow, which can lead anywhere in the world.
Whether you want to remain in the UK or go back to your homeland, your diploma from a UK university is a key that will open doors to multiple job opportunities anywhere. The best thing is that these opportunities lead to high-paying jobs where you can further improve your profession.
Why Study in the UK?
The UK is home to some of the most world's most renowned academic institutions, reputed for their legacy of providing the finest quality education to students across the globe. Globally recognized UK degrees and research driven study helps to open brighter professional avenues.
Comparatively shorter duration of courses, opportunity to earn as you study and a wide plethora of financial assistance available for international students makes UK one of the most famous international educational hotspot.
Are you ready to start building your future?
Contact our admission counseller and get a free consultation.