Higher Education in the UK
Home to some of the world's top-ranking universities, the UK Higher Education System is reputed for its excellent quality of education, unique educational framework, and interactive teaching methodology. Every year, thousands of students apply to study abroad in the UK. You can do the same and study abroad in the United Kingdom. Student Connect is here as your higher education consultants in the UK!
UK universities boasts of consistently securing top positions in reputed world university rankings such as the QS World Rankings, Times Higher Education Ranking, and Academic Ranking of World Universities. For international students who dreams of pursuing their higher education in the UK, the possibilities offered by globally recognized degrees awarded by prestigious UK universities is endless.
The UK Higher Education System primarily comprises of Bachelor's degree, Master's Degree and Doctoral degrees. International students who aim to pursue higher education in the UK might have to transition to university level studies via pathway programs that generally includes Foundation Courses and English Language Courses.

In the UK, the Higher National Certificate (HNC) or Higher National Diploma (HND) qualification provide great alternatives to students. Conducted at the Undergraduate level, these courses are designed either to impart specialization skills to students in a specific career domain or lay a strong foundation for their movement into either second- or third-year university-level study. Besides that, there are lots of other study abroad programs in the UK that might be suitable for you!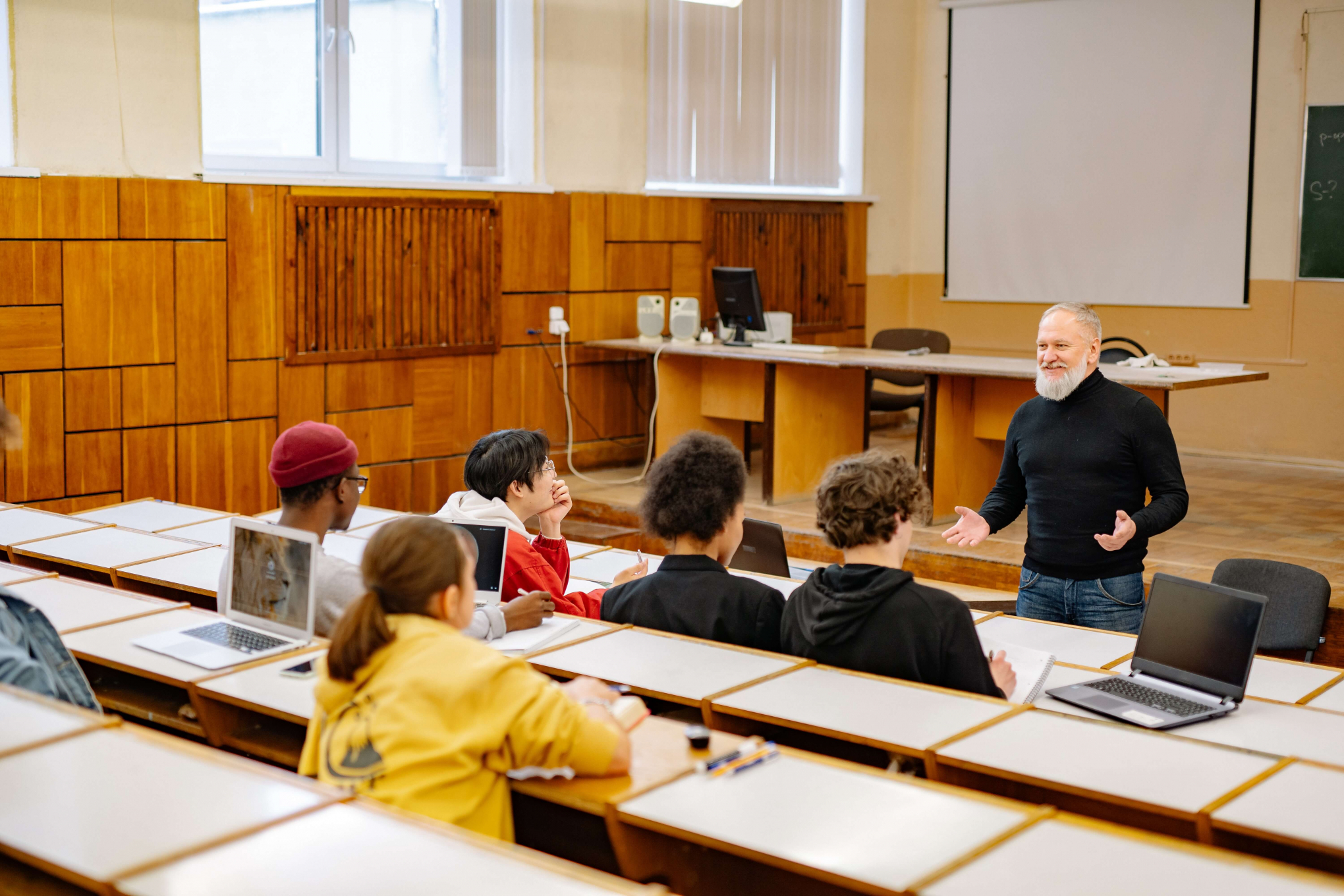 International Students and Higher Education in the UK
International students pursuing undergraduate courses in the UK can choose from a wide plethora of courses, designed to cater to their unique interests and aptitude. Unlike other countries, the UK Higher Education System provides greater flexibility in terms of course composition and course duration. So, whether you dream of pursuing your higher education in the field of Humanities, Social Science, Art & Design, or aspire to excel in Technology, Commerce, Law, or want to pursue a course that combines diverse multidiscipline, then UK is the ideal place for higher education.
Practical learning
Practical learning forms an integral part of the UK higher education system. Universities engages students in field trips, semesters abroad and internship programs to provide a well-rounded holistic education to students.

Apart from providing firsthand practical experience and academic support, field trips provide a wonderful opportunity to international students to socialize with their classmates and acquaint themselves with the geography and culture of UK. This is one of the reasons why people choose to study abroad in the UK.

Semester abroad are very popular amongst international students as it gives them a scope to pursue a semester in a foreign country. These programs offer global exposure to students and helps them learn and adapt to the work and life in a multicultural society. Such inclusive and diverse study abroad programs in the UK are the reasons why so many students fly overseas in the first place!

Various groups within universities in the UK organize fun trips to various destinations in the UK. International students can benefit immensely from these trips as they are a wonderful way to travel, socialize and are pocket-friendly for students. Contact your university international office more information.
Routes into Higher Education in the UK
With the merits of higher education in the UK established, you might find yourself wanting to pursue your own higher education here. Fortunately, there are different pathways for international students to get their undergraduate and postgraduate degrees in the UK.
A-Levels
As an international student, you may not be familiar with A-Levels and their equivalent in your home country's education system.
In the UK, A-Levels are formally known as GCE Advanced Levels, which provide two years of intensive study across different subjects, giving students the qualifications they need to apply to university.
For American students who want to pursue higher education in the UK, AP examinations are equivalent to A-Levels. You can further research your country's education system to determine the equivalent of A-Level qualifications.
International Baccalaureate
Designed specifically to fit a globalised society, International Baccalaureate or IB is a nonprofit education programme that develops a student's intellectual, emotional, personal, and social skills. High school students typically begin an IB programme in their junior year.
Some consider IB to be more rigorous than A-Levels, with the former having a compulsory six subjects compared to the usual 3 to 4 that students study for the latter. At the same time, it provides you with a wide range of knowledge.
Like the A-Levels, an IB programme lasts for two years. Unlike A-Levels, which spread exams across those two years, IB culminates in a single round of exams at the end of the program's two years.

Academic Support
Beyond the classrooms
In the UK, we ensure that academic support for students extends beyond the classrooms. Apart from excellent academic framework and renowned faculty, the universities in the UK are equipped with state-of-the-art library and specialized academic support centers.
Latest Information and communication technology
Libraries use latest Information and communication technology (ICTs) applications to ensure seamless flow of academic support to students. Most of the university libraries in the UK are digital libraries and can be accessed from anywhere online. These is especially helpful for international students who can continue their education without any disruption despite the current travel restrictions. Apart from housing academic books and research journals, the libraries also serve as repositories of print and digital media, art, culture, literature and history.
Specialized academic support
Universities in the UK also offers specialized academic support to students. These services might include Math's and Statistical support, Academic Writing support, IT support etc. These services are offered by university experts and are mostly cost-free support and requires prior registration.
Extensive academic research and writing
Master's Program and Postdoctoral Research study in the UK involves extensive academic research and writing. International students who are new to the higher education system in the UK often require guidance regarding the guidelines and specification for dissertations.
Specialised academic units
Specialised academic units in universities and colleges are dedicated to assist in conducting research, literature reviews and completion of the academic work in line with the prescribed guidelines. International students from non-English speaking countries can enroll for English language classes and clubs. Apart from the academic curriculum, these classes help to build both fluency and confidence amongst students.
One-on-one supervisor sessions
Academic support through one-on-one supervisor sessions and specialized support are available to students. International students often struggle to adapt to the educational system in the UK. These sessions not only familiarize students to the academic and assessment methodologies but also provides the necessary guidance and mentorship for successful completion of academic modules. Appointments with supervisors/ academic mentors are usually conducted through prior appointment.
Student Support
Universities in the UK offer a wide spectrum of student support which are specially designed to cater to the needs of the international students. International Student Support centers offers support related to visa applications and extensions, finances, and accommodation. In some universities, they also organize social events and trips. No matter where you're from. Student support groups will always help you out. If you study in the UK but are originally from Bangladesh, you can seek assistance from these student support entities!

University Student's Unions are independent student representative bodies that provide free and confidential support to various issues that concerns the student's community. International students can avail the support and assistance of the Student's Union for consultation on academics, housing, health and safety or complaints. They represent student concerns and for issues that are outside their scope, they arrange for specialized support too.

Universities also offer volunteering opportunities to students and they can choose to volunteer in a local community or volunteer on-campus. International students can opt to volunteer for an organization of their choice, while also helping them to acquaint themselves with the local culture and community.

The health and well-being of students are highly prioritized by academic institutions in the UK. As international students try to adapt to the new culture and life in the UK, the services provided by the health and well-being team can be particularly helpful in coping and adjustment.

Apart from the Medical Centre that acts as a first point of consultation for student health concerns, most institutions in the UK also offer Mental Health support, Spirituality and Faith centers, and Disability support.

Emergency support is available for students and international students can reach out to the student support centers for any urgent distress or condition.
Cultural Assimilation
Higher education in the UK comprises much more than just academics! Cultural clubs, Sports Centre, and other forums. Universities offer inclusive and diverse cultural activities where international students can engage and explore. Cultural committees help you connect with likeminded people, and it offers you an opportunity to explore your individual creativity and enhance your academic experience through cultural engagement. So, whether you enjoy Bollywood dancing, or want to learn a new language or even engage in creating social awareness; you can choose from hundreds of societies.
Life in a university in the UK offers you not just world-class quality education, globally recognized degrees, and specialized sought-after skills, but also provides you with an opportunity to unleash your creative and extracurricular talent. The colorful and vibrant culture at UK universities inspires students to reach their maximum potential, whether its through academics, sports, or art. A study conducted by the British Council and The Higher Education Funding Council for England confirms that an international educational experience not only makes you more employable but also helps achieve faster career progression. A degree from a prestigious UK university could help you shape your career and life.
Why Study in the UK?
The UK is home to some of the most world's most renowned academic institutions, reputed for their legacy of providing the finest quality education to students across the globe. Globally recognized UK degrees and research driven study helps to open brighter professional avenues.
Comparatively shorter duration of courses, opportunity to earn as you study and a wide plethora of financial assistance available for international students makes UK one of the most famous international educational hotspot.

Come to Student Support, the leading higher education consultants in the UK!
Are you ready to start building your future?
Contact our admission counseller and get a free consultation.