Part Time Jobs for Students in the UK
Students pursuing their higher education in the UK have the opportunity to engage in part-time employment opportunities during their academic tenure, if their institution is listed in the official UKVI sponsor list.
Whether you want to earn practical work experience in your field of study or want to contribute to your finances or even acquaint yourselves with the culture and lifestyle in the UK, you can choose to do so! We have shared all the information you need about part time jobs for students in the UK!
Part-time work opportunities can be paid or unpaid (internships) and can be on campus or off campus.
How part time employment opportunities benefit international students
Gain more than just an education
Working part time while studying is a great way to gain more than just an education. Not only do students learn practical and useful skills that can bolster a resume, boost employability, and improve the confidence when dealing with clients, they also get to experience the world of work earlier than their peers. Taking on a part-time job during higher education gives students first-hand experience into what it takes to differentiate themselves from other applicants when applying for full-time positions. Working part time while studying has many benefits including immediate financial gains but more importantly, higher knowledge which inevitably leads to greater skill development, better career options and future success.
Earn as you study
Earn as you study part time work opportunities help you attain financial security and brings in a sense of financial independence. Moreover, it also helps you contribute towards any financial assistance availed for your academic course.
Scope to earn skills and experience related to your field of study
With all the major global industrial giants having their offices and manufacturing units spread across the UK, expertise and skills acquired from industry experts can truly boost your professional career.
Provides a firsthand exposure of the employment scenario
The global exposure gained by being employed in the UK job market enhances your scope of securing comparatively better employment opportunities both within and outside the UK.
Helps Build Cultural Familiarity
Engaging in part-time work opportunities helps international students familiarize themselves to the culture and life in the UK. For students coming from different countries with varied culture and traditions, part-time work opportunities help them familiarize themselves to the way of life in the UK and helps them adapt quickly to their new life.
Prepares students for Post study employment opportunities
Helps in familiarizing them with the opportunities and challenges of the job market.
Enhances prospects for gaining full-time employment post completion of their academic degrees
Experience gained during part time employment along with skills developed enhances student's resume and also their prospects of securing full time employment.
Networking
It helps to build network with university faculty, students etc.
Develops Skills to Succeed
Helps build confidence, communication, and interpersonal skills.
How to Find Part-Time Work Opportunities
Finding the right job that fits your studies can be a difficult yet rewarding endeavour. Researching different areas of employment that fit within your schedule and goals is beneficial when it comes to finding a job that works for you. Start by making a list of the jobs that suit your availability, location and skills. Checking online job boards as well as networking with people in the industry are great ways to keep on top of new vacancies. Finally, consider reaching out directly to businesses; often there are opportunities that may not be advertised or are tailored specifically for students. Finding the right job for you doesn't have to be overwhelming – a little research goes a long way.
With the vast number of different kinds of jobs available to students these days, there are endless opportunities for international students to gain important work experience. From part-time roles that could fit the needs of a busy student lifestyle, through to internships and apprenticeships that provide invaluable insight into a specific profession or career, there is something to suit everyone's individual goals and ambitions. Often, the skills gained through working while studying can be just as beneficial and resume-building when it comes to looking for future job prospects after college or university.
Finding On-Campus Employment Opportunities
International students pursuing their higher education in the UK can find employment opportunities through University's employment assistance cell, online job portals and advertisements on media and social media platforms. Student career consultants and advisors are valuable resources who have 1-on-1 sessions with students to understand their unique requirements and helps them to make informed career decisions
University's Employment Assistance Cell. Most universities in the UK have their on-campus career consultants and placement cells which assists students to secure employment opportunities. This is an excellent avenue to look for part time jobs for students in the UK.
Online and Campus Advertisements. You can actively look around recruitment notices around campus, within your school/faculty and on the student portal. Vacancies within the university campus are most likely to be announced through either of notice boards, flyers or through online.
Open days, annual events, job fairs, exhibitions etc. These offers flexible and temporary employment opportunities to students within the campus. You can meet prospective employers and based on their eligibility and availability, take up suitable employment.
Finding Off-Campus Employment Opportunities
For part-time employment opportunities outside university campus, students can take assistance from recruitment agencies and job portals. This is another great avenue to search for part time jobs for students in the UK!
Recruitment Agencies. Recruitment agencies helps you find suitable employment. These are paid services and all terms and conditions must bet thoroughly read before availing their services.
Online job portals. Some popular online job portals are Student Job, Careers Group London, Reed, Matchtech, Unitemps, Monster, Student Circus, Jobs.ac.uk and Prospects.ac.uk.
Newspaper Listings. Local newspapers carry advertisements for job vacancies and hence can prove to be helpful in finding a suitable opportunity.
Social Media. Joining local groups on social media can help you get latest updates about relevant vacancies and suitable job opportunities.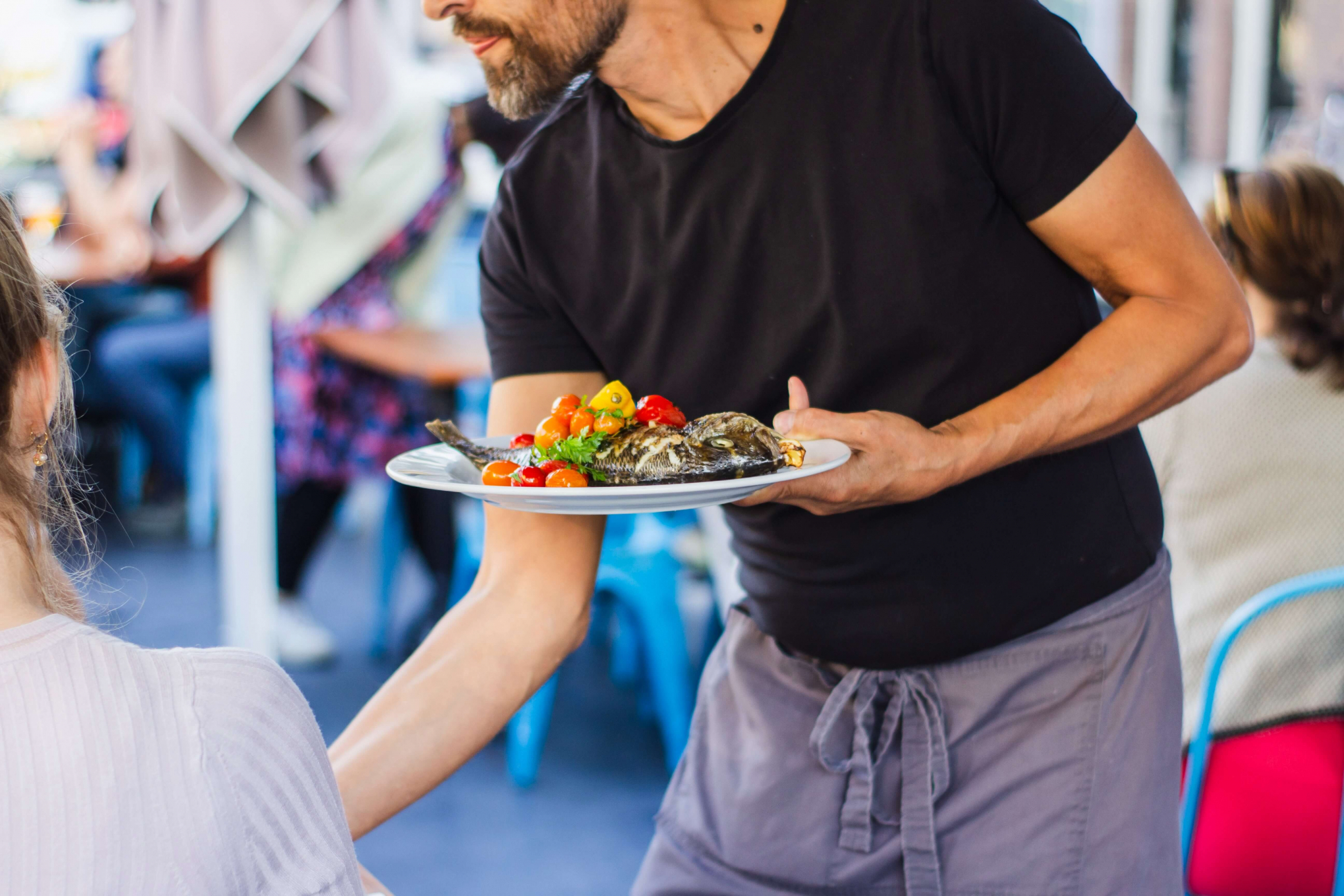 Employment Opportunities Available for Students Seeking Part-time Employment
On Campus
According to research conducted by several independent recruitment agencies, Student Ambassador roles are the most sought-after jobs at universities. Apart from that , other popular part-time employment opportunities for students on campus includes Campus Tour Guide, Student Production Assistant, Social Media Assistant, Peer Tutor, Campus Ambassador, Research Assistant, Library Attendant, Administrative Assistant and a lot more! You can always ask around the campus and get leads on part time jobs for students in the UK.
Off Campus
Internship. Students can secure internship opportunities from companies that not only pays them but also provides relevant work experience. It allows them to choose employment in their field of interest and aptitude. Outside University, students can find employment is a variety of sectors like Hospitality, Retail, Healthcare and Customer Support sector.
Retail jobs. These are the most sought after by students as they offer huge employment opportunities. Retail jobs can include working at a supermarket, drug store, clothing store, etc. Skills like Customer Relationship Management, Communication and Interpersonal skills can be enhanced through such roles.
Hospitality and Service industry jobs. Hospitality and Service industry roles can include working in food outlets, cafeterias, pubs, high-end restaurants amongst others. Students are often employed as receptionists, cooks, reservation services, waiting services etc.
Healthcare sector jobs. Healthcare sector jobs provides employment as health care support workers. Students can choose to extend their support to individuals who require assistance like senior people, or physically challenged individuals. Other popular jobs undertaken by students are Veterinary care assistant, Promotional worker, Tour Guide, Pet caretaker, baby-sitter etc.
Volunteering Work. Students can also undertake Volunteering work. Though unpaid, it provides them with an opportunity to develop interpersonal, communication and networking skill. Working for a charity, voluntary organization or public sector organization also enhances future employment prospects for students. Some popular voluntary organizations that offer flexible volunteering options for students are National Council for Voluntary Organizations (England) , Volunteer Scotland , Volunteering Wales, Volunteer Now (Northern Ireland).
Permitted Hours for Working Part-Time
The UK government protects the interests of anyone employed in the UK, irrespective of whether they are a citizen or an immigrant working under a student visa. Part-time work for students pursuing academics is restricted to a certain number of maximum weekly hours during the term time (Time when students are expected to attend classes, complete course works etc.).
Outside your term time (holidays, time-offs etc.) you can work for longer hours. It is advisable to check about your eligibility and other guidelines before availing part-time work opportunities.
International students are required to comply with the rules laid down by the UKVI
Students at degree level or higher can work for a maximum of 20 hours per week of paid/ unpaid work.
Language center students can work for a maximum of 10 hours per week of paid/unpaid work during course term.
Full-time work is allowed during vacations.
For further details about personal work eligibility, international students should refer to the visa vignette or biometric residence permit (BRP).
Permissions for Part-Time Employment
For international students, work permissions and limitations are printed out on the student visa (vignette) along with the number of eligible work hours.
Points to Remember
No Work' or 'Work Prohibited' implies working is not permitted. It is advisable to contact the university's International Student Support team.
Students must also check with the university for any restrictions prior to applying for employment.
Eligibility for Part time employment
To be eligible to engage in part-time employment as an international student in the UK, you must
Be enrolled in a bachelor's degree program or higher at a UK college that is listed on?both?the official 'UKBA Sponsor list' and the list of 'recognized bodies',
Be on a Student visa.
You should not be on short term study visa. Students on short term study visa are not permitted tare not permitted to work.
Have a National Insurance Number (NIA) or must have applied for one before applying for a job. This is to ensure that all tax and national insurance contributions are recorded accurately.
*It is extremely important to abide by the guidelines set by the Home Office regarding part-time employment opportunities for international students.
Wages for Part-time Employees
The National Minimum Wage (NMW) directs all employers in the UK to be paid a minimum wage, irrespective of their resident status. So, whether you are a British, EU or an International student there will be no pay disparity based on your nationality. If you are a student between 18 -20yrs, then your employer will have to pay you a minimum of £6.56 per hour. For students between 21-23 years, the National Minimum Wage is £8.36 per hour and for students over 23 years, it is £8.91 per hour. However, the rates are revised yearly. Some of the high paying part-time jobs include Accountancy Jobs (£12 /hr.), Marketing (£11.50/ hr.), Education (£11.34/ hr.), Health Services (£10.80 / hr.) and Customer Services (£10 / hr.) roles.
Why Industries Hire Students?
Industries are keen to hire students with no or minimum experience. Flexible employment opportunities for students are available in almost every sector in the UK. New and innovative ideas, higher enthusiasm, greater motivation levels and fresh perspectives – these are some of the primary factors why employers are keen to hire young minds bursting with creativity.
Employment opportunities are at an all time high during festive seasons like Christmas and New Year. Some organizations also offer full time employment to their part time student employees, post completion of their academics.
Tips to Find Suitable Part time Employment
Start Looking for Work Early
Early planning goes a long way! After reaching the UK, try to research about the part-time employment scenario in your city. Which sector provides maximum student employment, wage rates, working conditions, vacancy, employer details etc. must be thoroughly researched before applying.
Customize your Resume
Do not send generic resumes as they are most likely to get rejected. If you want to stand out amongst the sea of applicants, you must customize your resume based on your employer type and job requirements. A retail job and a hospitality job both requires excellent communication skills but needs to tailor to fit the role description.
It is a good idea to take professional assistance from university career consultants to tailor your CV and Cover Letter.
Networking and Contacts
University communities, clubs and societies provide great networking opportunities. Apart from building your social circle, networking also helps you keep abreast with the latest developments and opportunities.
Social Media
Leverage the use of social media to boost your chances of landing a suitable part time employment. Actively promoting your skills on professional social media platforms like Linked In, being part of local groups in Facebook etc. can enhance your prospects of securing a job.
Do Not Lose Hope
In the face of rejection, do not lose hope. The only trick to success is not letting your failures define you. Till you find a job that complements your requirements and vice versa, never give up. Enjoy the process of job hunting!
Some Important Do's and Don'ts
DO's
Ensure that you attend your classes regularly. Not meeting minimum attendance percentage can impact your ability to sit for exams / submit assessments.
As a student, academics should be your top priority. You must ensure that you do not compromise on your academics or your professional responsibilities do not hamper your studies.
Ensure that you comply with all the rules laid by your respective university and the UKVI office. Violating the same may lead to serious consequences, including deportation.
DON'TS
Do not exceed your maximum permissible work hours.
Do not compromise on your academics.
Do not engage in self-employment and business activities.
Do not take up a permanent full-time job.
Do not take up a role of a professional sportsperson or an entertainer.
Students cannot work until they receive a work permit.
You cannot be self-employed or work as a freelancer.
You cannot initiate any business activities.
You cannot work as a professional sportsperson,
You are not permitted to work as a dentist or a doctor in training, except you're enrolled in a foundation program.
Balancing Studies and Work!
You do not want to miss out on the fun and adventure, while balancing academics and work. Some handy tips to ensure you have a healthy work and life balance!
Planning is the Key: Plan your day, week, and month well ahead in advance. This will help you allot your time to activities based on their relative priority and importance.
Maintain a Schedule and Stick to It: While minor transgressions are allowed, it is highly recommended that you stick to a timetable. Most universities provide wellness coaches who can help you schedule your time effectively.
Ensure to maintain healthy food habits and sleep hygiene: A healthy body and a stress- free mind precedes everything else! Make sure you eat healthy and sleep well.
Its OK to ask for Help: If you feel overwhelmed with competing priorities and want support, reach out to your University's wellness coach / counsellor. Always remember that its normal to ask for help!
Take a Break: Do not over exert yourselves. Listen to your body and mind; if you feel exhausted or drained then take a break. We all need one, from time to time.
Life in the UK
As you embark on your academic journey and life in the UK, we extend our complete guidance regarding your preparation and arrival to the UK. The cosmopolitan and inclusive nature of UK culture has been instrumental in helping international students assimilate into the English way of life. Student Connect aims to extend its complete support to ensure academic support as well as welfare of its students.
Are you ready to start building your future?
Contact our admission counseller and get a free consultation.